Memorials and Honorariums
Memorial and Honorarium sponsorship donations are a great way to honor and remember family, friends, and special occasions. A variety of gifts can be given, including engraved bricks for the patio in front of the Cafferty Building or Wedding Walkway, trees with personal markers, engraved medallions, and personalized garden benches. Each visit to the Arboretum will become even more special, bringing back the memories and honor associated with your gift.
Please contact us at info@iowaarboretum.org for more information about memorials and honorariums.
Shrub Sponsorship
Shrub with Personalized Marker 
Newly Acquired Shrub – $350
Existing Shrub – $300
Tree Sponsorship
Tree with Personalized Marker
Newly Planted Tree – $1,200
Existing Tree – $800
Bench Sponsorship
Bench with Personalized Nameplate
$1,500
Medallion Sponsorship
Medallion with Engraved Plaque
$1,500
Brick Sponsorship
Personally Engraved Brick
$150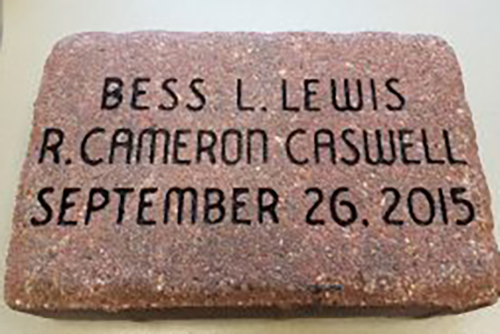 Wedding Brick Sponsorship
Personalized Wedding Brick
$150